SDI4Apps (2014 – 2017, CIP-ICT-PSP-PB, http://sdi4apps.eu/)
The SDI4Apps project received funding from the Competitiveness and Innovation Framework Programme and the Czech Ministry of Interior. The project is focused on the use of open geographic information through innovative services based on Linked Data. The objective is to establish a platform and conditions to support development of innovative services and applications employing geographical data. The specific project objectives are as follows:
Integration of a new generation of spatial data infrastructure based on user participation and social validation
Support for easy spatial data retrieval and accessibility by the general public
Linking of spatial and non-spatial data based on the Linked Open Data concept
Development of a cloud infrastructure to support spatial data and Location Based Services (LBS)
Design of open application programming interfaces (API) to support integration of spatial data and LBS into applications developed and deployed by non-GI developers
Integration of in-situ Earth-observation measurements and data
Multilingual support for spatial data
Platform testing through the integration and demonstration of a set of pilot applications
Addressing external developers and programmers
Organizing a competition for application developers to support broader use of geospatial data
Development of a sustainable business model for a cloud-based SDI.

OpenTransportNet (2014 to 2017, CIP-ICT-PSP-PB, http://opentnet.eu/)
The objective of the OpenTransportNet (OTN) is to create a virtual service to aggregate, harmonize and visualize open transport-related data. The platform will facilitate better transport control as well as development of new innovative transport applications and services. The solution will be based on public data, location based services and data obtained by volunteers. The project will unify spatial geodata, dynamic data flows and non-spatial data using tools suitable to control large data sources, visualisation tools and sample detection algorithms. The project will be verified in four pilot locations: the United Kingdom, Belgium, France and the Czech Republic (Liberec Region).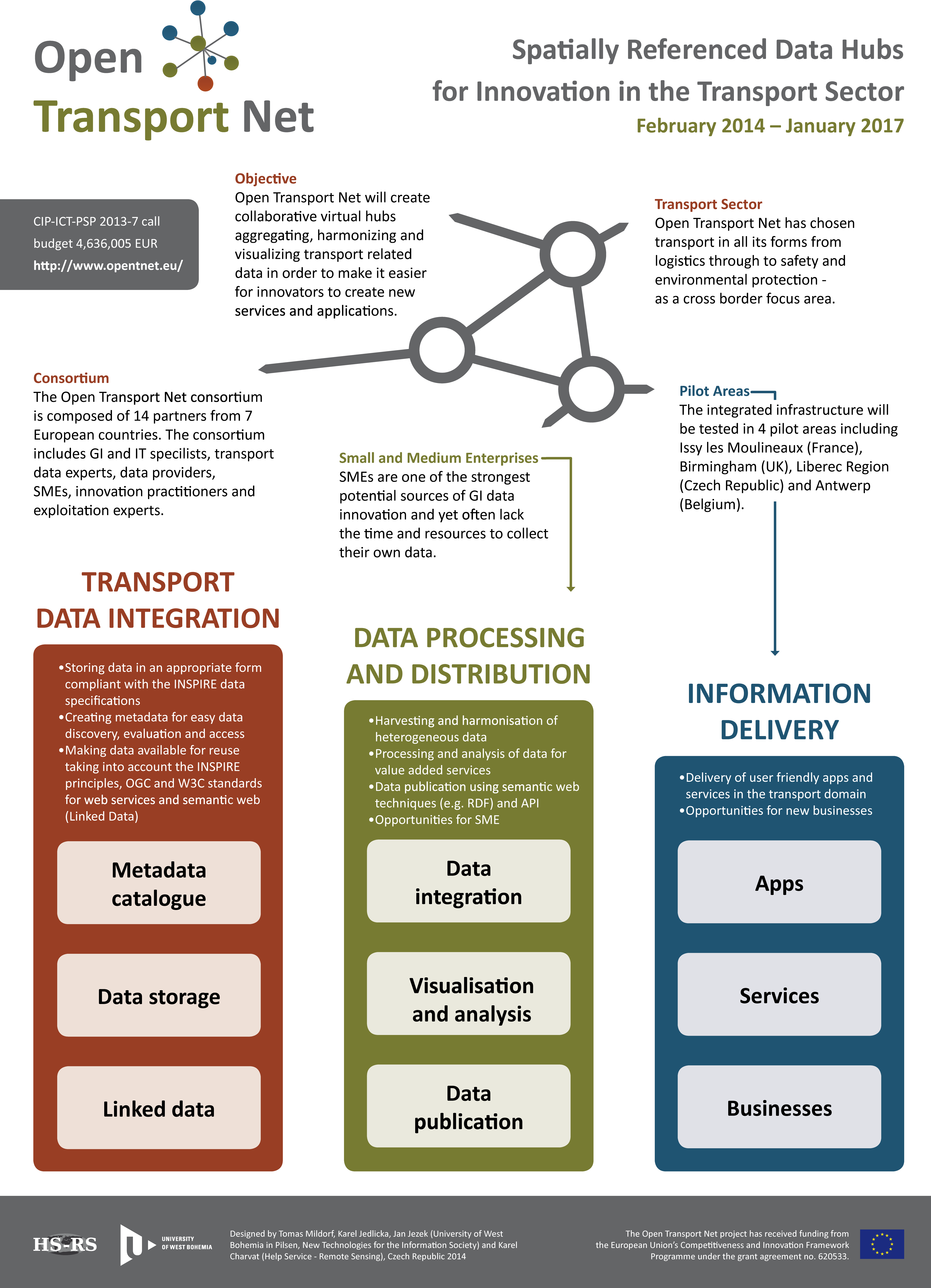 The heterogeneous nature of regional and urban planning data prevents integration and analysis of these data on the European and cross-border level. The ever-increasing requirements of the users – i.e. research institutions, regional and urban planners and real estate agencies – necessitate harmonisation of these data, making them available through website services and allowing for data analyses. The Plan4business project aimed to develop a platform that would be used as a catalogue of regional and urban planning data, and namely as an integrator enabling visualization and spatial analyses on the European and international level. The main objective of the project was to automate the process of heterogeneous data integration. Successful harmonization will enable subsequent analyses and unified visualisation in order to allow for their detailed design and processing within this project. The service platform available at http://www.whatstheplan.eu/ fully complies with INSPIRE specifications.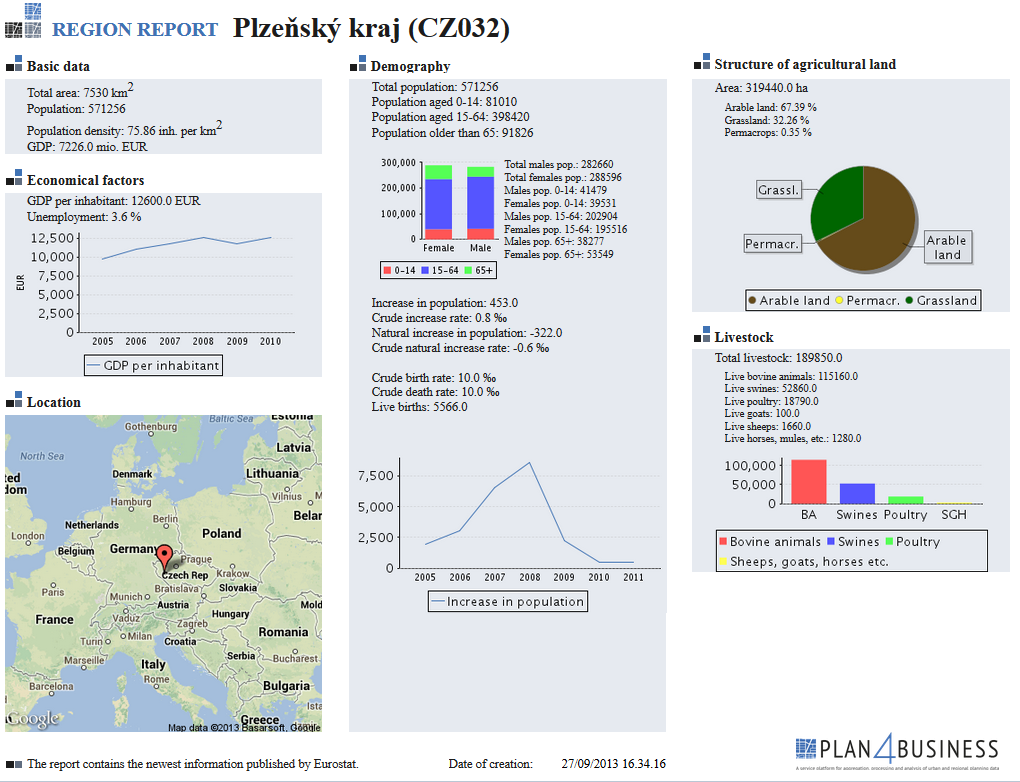 Plan4all (2009 to 2011, eContentplus, http://plan4all.eu/)
The Plan4all eContentplus project is mainly focused on the harmonization of regional and urban data planning in compliance with the INSPIRE Directive. The project was based on the existing best practices applied in the EU regions and cities and evaluation of results of existing research projects in this particular area. Results of the project are maintained and further developed by Plan4all, z.s. association.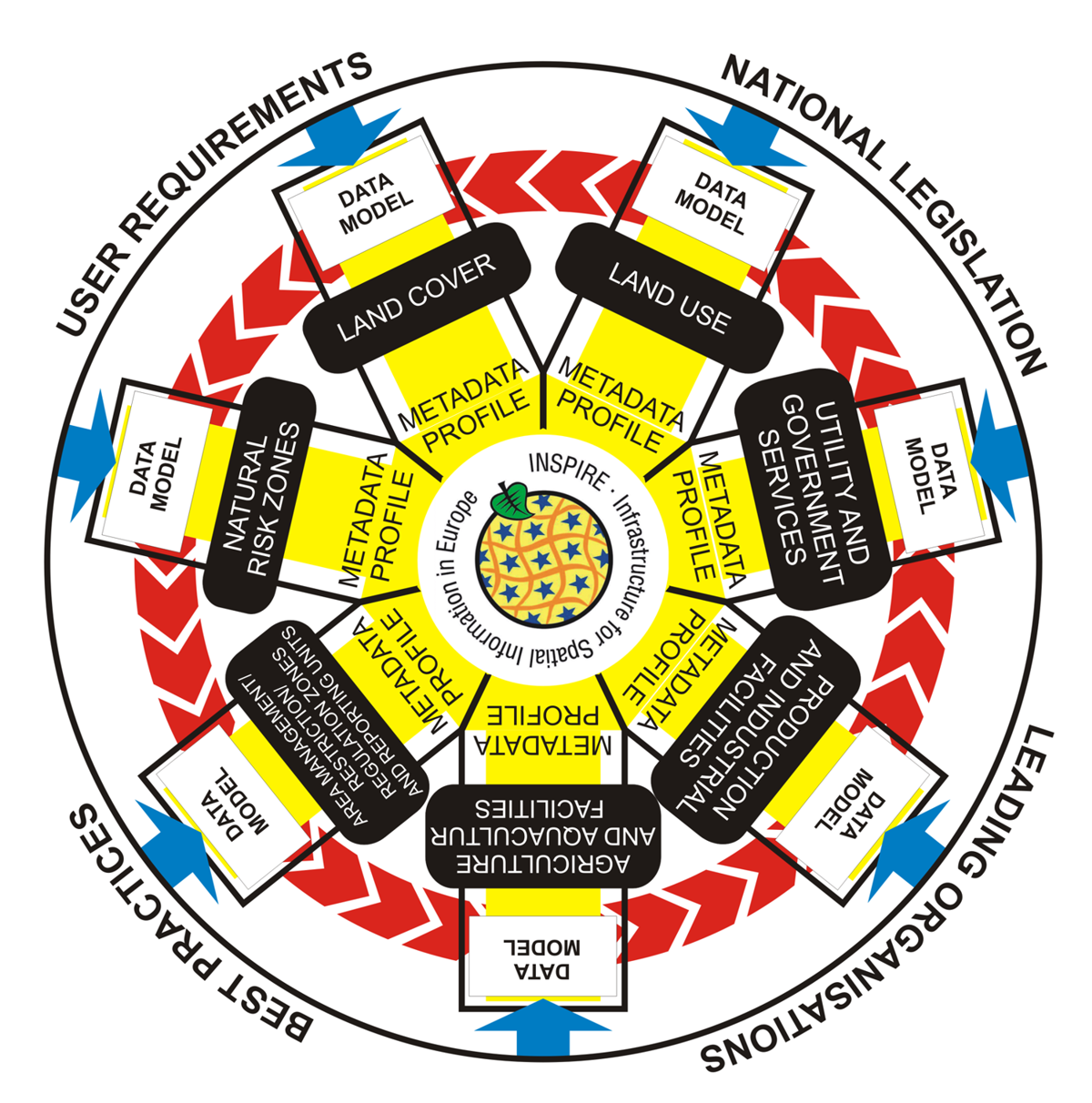 The main objective of the BRISEIDE project was to add the time dimension to data models developed under projects researching similar topics and performed on the European level. The project is also focused on applications based on integrating the existing solutions (in civil defence, for example), and the development of services for spatiotemporal data administration.

The BRISEIDE project was applied, tested and validated in civil defence applications, taking into consideration the pertinent INSPIRE topics, within the network of participating entities, data providers, technology partners and users. University of West Bohemia was – as the project partner – responsible for identifying user requirements. The requirements were targeted at the existing systems of individual partners; under the BRISEIDE project, these systems were extended by spatiotemporal data processing support. The team at the University of West Bohemia was also responsible for the development of a metadata profile of the project to support spatiotemporal data.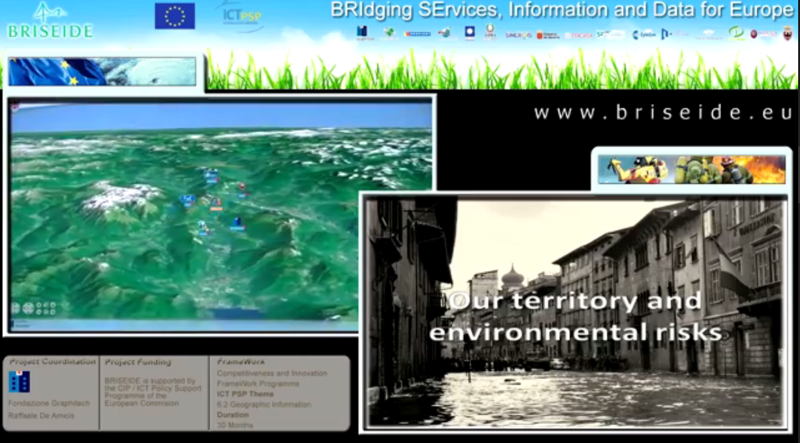 SDI-EDU for Regional and Urban Planning (2009 to 2011, Lifelong Learning Programme, Leonardo da Vinci – Transfer of Innovation, http://portal.sdi-edu.zcu.cz)
The SDI-EDU project focused on knowledge transfer from European research programmes related to education in the field of development of spatial data infrastructure for regional and urban planning. Examples of these projects include Humboldt and Naturnet Redime projects. The basic concept for building the spatial data infrastructure consists in transferring spatial data to the web and in the use of web services to build a network of distributed geoportals. Standards for the future pan-European spatial data infrastructure are defined by the INSPIRE Directive. The implementation of the INSPIRE Directive will strictly require building of knowledge capacities and knowledge transfer between regional planners, European regions as well as individual municipalities.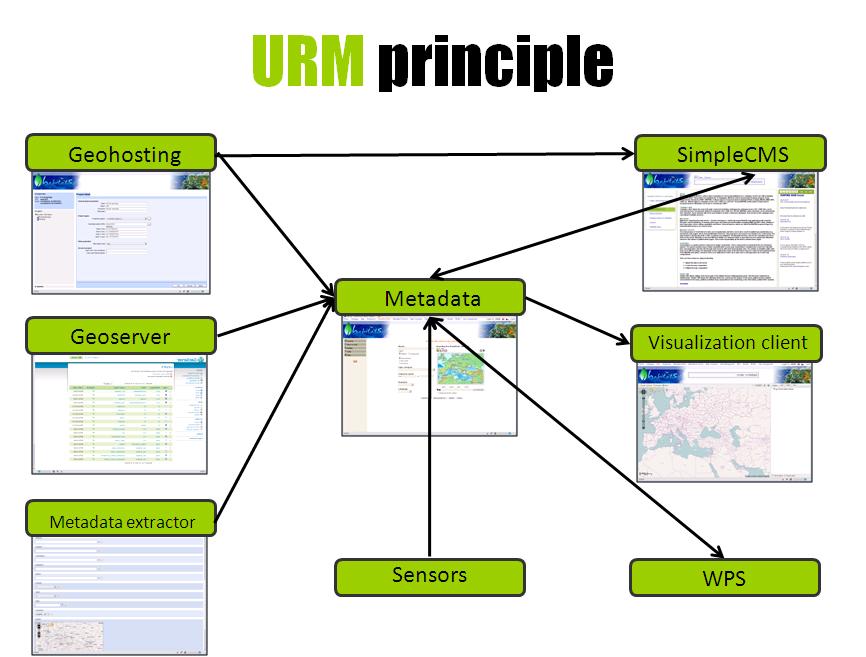 Visual Health (2008 to 2009, the Ministry of Education of the Czech Republic, No. 2E08028, http://zdravi.geogr.muni.cz/)
The Visual Health project was focused on creating interdisciplinary links between natural sciences and medicine. The research mainly focused on medical data currently available, access to these data and evaluation of impacts of these data on choices of individuals concerning their health. Secondary topics included the development of teaching models for the visualisation of medical data and building general public awareness of these fields.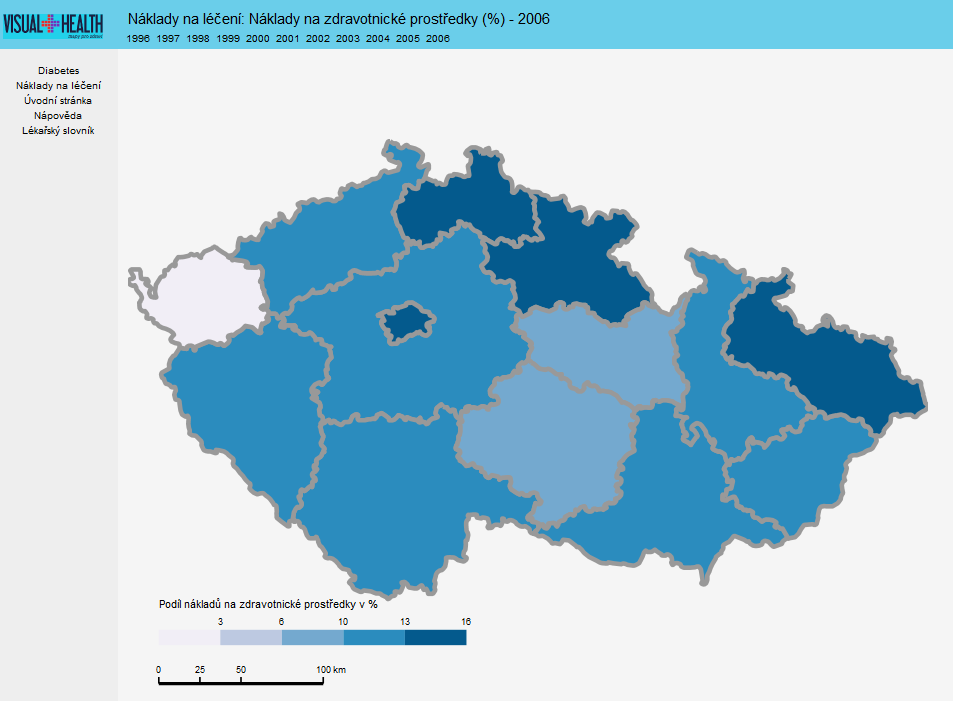 See also:
What'sThePlan portal at http://www.whatstheplan.eu/. This portal offers several services using data from heterogeneous open sources; these data are presented to users through user friendly applications:
Location Evaluator is an application for user-friendly access to data from various sources, including statistical, analytical and cadastral information. Users can generate a comprehensive report about a region, a municipality or a point of interest (currently limited to buildings) in the Czech Republic through navigation in a map. The reports are presented in the form of descriptive information, graphs and maps.
Thematic Map Viewer – a thematic map viewer specializing in urban and regional planning. Users are offered a set of predefined interactive thematic maps, available through navigation in a map.